Trusted by manufacturers
Tulip is trusted by manufacturers of all sizes
Digital Logbook Apps For Life Sciences Manufacturers
Tulip apps can help streamline data collection and review, simplify instructions for complex processes, bring quality in-line, and enforce regulatory compliance. Electronic signatures, audit logs, and automatic data collection ensure data integrity and traceability. And its flexibility allows manufacturers to respond quickly to fluctuations in demand.
Digitize your logbooks with interactive, GxP-compliant apps.
Use no-code applications to track individual events and logbook entries for a room or an individual piece of equipment.
Make seamless compliance an inherent part of your digital transformation.
Audit logs and a digital approval process ensure 100% traceability into activity.
Content & Data Governance & Security

Manage roles and permissions to keep your data safe

Single Sign On

SAML/LDAP authentication–safer integrations across your stack

Electronic Records & Signatures

Fully compliant with FDA CFR 21 Part 11 and EMA EudraLex Annex 11 (Electronic Records and Signatures)

Biometric Authentication

Easily and confidently log operator identity at the source

Digital History Records

A new way of managing the data that matters most for compliance including batch records, device records, and equipment logs

Audit & Compliance

Seamless compliance with GxP standards
"Our process can be challenging. We have a lot of customization and over 1000 different SKUs. … We made the application, rolled it out, and with feedback from the operator we were able to change it really easily"
Dave Staehle
Production Manager, Rich Brilliant Willing
"Our spindle line assembly consists of over 16 stations. It's important that the operator knows exactly which task they need to perform to complete the job."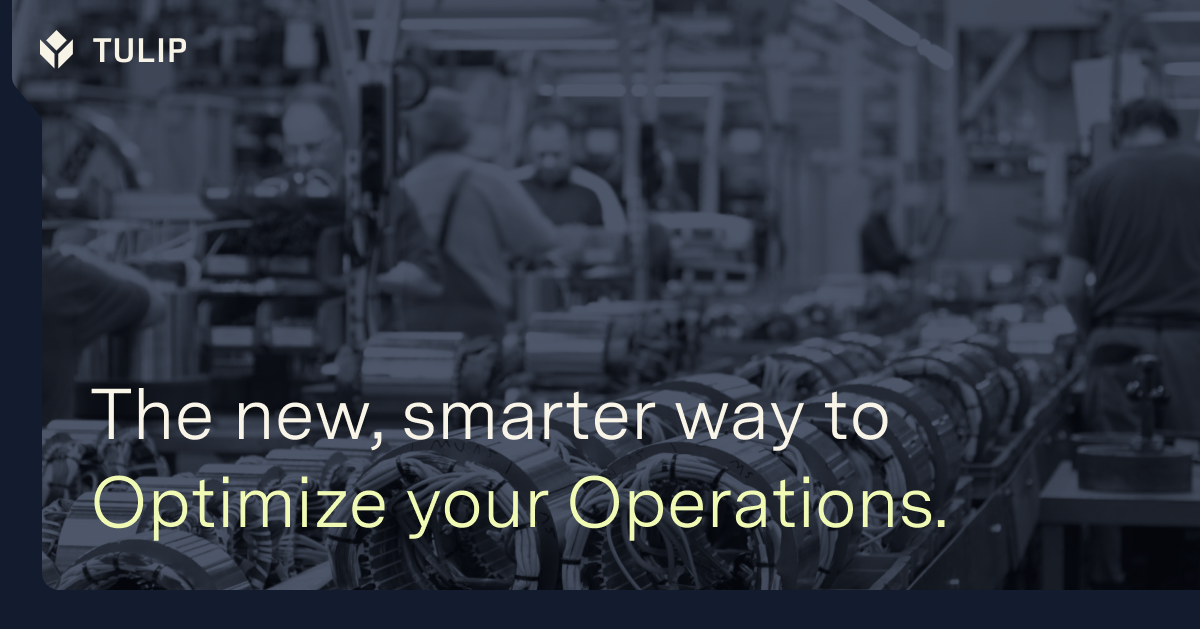 Reinhard Musch
Managing Director of DMG MORI's Deckel-Maho operations
"Tulip has unlocked a lot of information that I can use to make improvements to the way that we do things and our processes."
Joe Sinopoli
Print Production Manager
"Before Tulip, it wasn't practical to conduct in-depth analysis to optimize every process. Now we have real-time insights that let us optimize even low volume production runs."
Digitally transform your operations with Tulip
See how systems of apps enable agile and connected operations.