Trusted by manufacturers
Tulip is trusted by manufacturers of all sizes
Uncover opportunities to improve your operations and increase efficiency with better data.
Optimize production by identifying and solving bottlenecks in real-time.
Calculate cycle time and first-pass yield data for a full picture of your operation's productivity. Minimize downtime by properly balancing work across stations.
Elevate productivity

Uncover opportunities to improve your operations with data.

Follow your production line

Traceability enables accountability and engagement.

Make data-driven decisions

Resolve issues and be proactive based on data, not guesswork.
Centralized data collection

Safely connect your infrastructure, third-party databases, and applications with Tulip.

Plug & Play IoT

Incorporate smart tools, scales, and sensors as inputs and outputs with a drag-and-drop interface.

Faster time-to-value

Build apps and iterate quickly to experience time-to-value in a fraction of the time compared to traditional MES.
"Our process can be challenging. We have a lot of customization and over 1000 different SKUs. … We made the application, rolled it out, and with feedback from the operator we were able to change it really easily"
Dave Staehle
Production Manager, Rich Brilliant Willing
"Our spindle line assembly consists of over 16 stations. It's important that the operator knows exactly which task they need to perform to complete the job."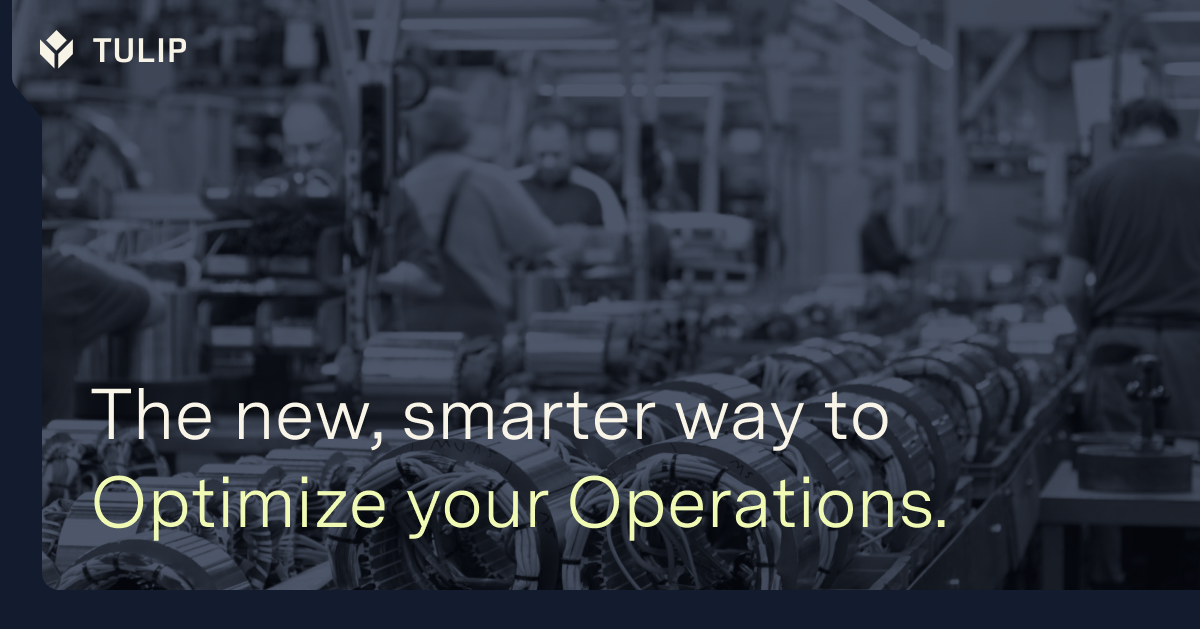 Reinhard Musch
Managing Director of DMG MORI's Deckel-Maho operations
"Tulip has unlocked a lot of information that I can use to make improvements to the way that we do things and our processes."
Joe Sinopoli
Print Production Manager
"Before Tulip, it wasn't practical to conduct in-depth analysis to optimize every process. Now we have real-time insights that let us optimize even low volume production runs."
Try Tulip Free For 30 Days
Join thousands of industry professionals using Tulip to streamline business processes and improve the way they run their operations.