Trusted by manufacturers
Tulip is trusted by manufacturers of all sizes
Everything that happens in your facilities is live.
Gain real-time visibility with apps that collect data from the people, machines, and sensors throughout your operations. Visualize your data on dashboards to inform decision making and drive continuous improvement.

Turn your paper-based history records into interactive, IoT-connected apps.
View all of your digital logbook records, digital history records and equipment activity in one place, including for batches and devices.
Make seamless compliance an inherent part of your digital transformation.
Audit logs and a digital approval process ensure 100% traceability into activity.
Drive compliance

Stay on top of your audits with painless, standardized audit checklist apps.

Promote accountability

Increase visibility into individual responsibility by assigning and tracking tasks.

Measure progress over time

Collect audit results automatically and monitor performance over time.
"Our process can be challenging. We have a lot of customization and over 1000 different SKUs. … We made the application, rolled it out, and with feedback from the operator we were able to change it really easily"
Dave Staehle
Production Manager, Rich Brilliant Willing
"Our spindle line assembly consists of over 16 stations. It's important that the operator knows exactly which task they need to perform to complete the job."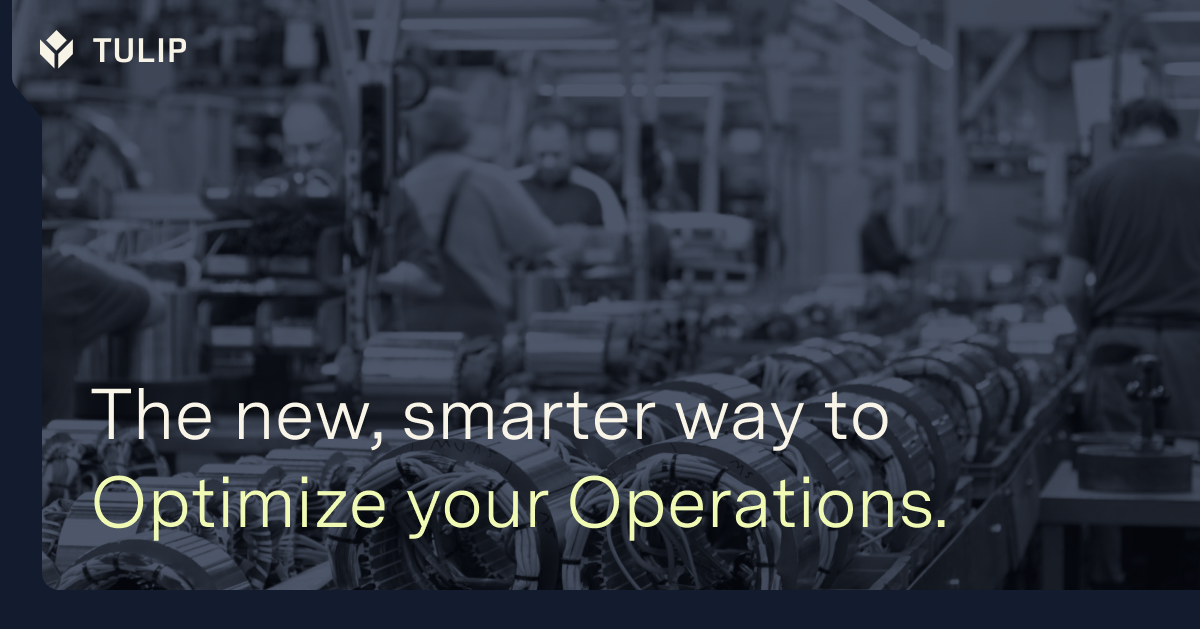 Reinhard Musch
Managing Director of DMG MORI's Deckel-Maho operations
"Tulip has unlocked a lot of information that I can use to make improvements to the way that we do things and our processes."
Joe Sinopoli
Print Production Manager
"Before Tulip, it wasn't practical to conduct in-depth analysis to optimize every process. Now we have real-time insights that let us optimize even low volume production runs."
Digitally transform your operations with Tulip
See how systems of apps enable agile and connected operations.